J. M.W. Turner Biography. Biography
Joseph Mallord William Turner RA (23 April 1775 – 19 December 1851) was an English romantic landscape painter, watercolourist and printmaker. He is famous for his expressive paintings of landscapes and the sea. He was fascinated by violent weather and the interplay of light on dark, stormy scenes. Increasingly he experimented with imaginative interpretations of his subjects, becoming a fore-runner for impressionist painting. Turner is often referred to as the 'Painter of Light'
Short Biography J.M.W Turner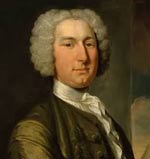 Turner was born in Covent Garden, London in 1775. Due to his mother's mental illness, he was sent to live with an uncle in Brentford. After displaying an aptitude for art, when he was only 14 years old, he entered the Royal Academy of Art school in 1789. He soon developed a reputation as a talented artist, and he became skilled in a range of artistic pursuits, including architectural drawings, paintings, plasterer and draughtsman.
His career was considerably helped by benefactors such as Walter Ramsden Fawkes, of Farnley Hall, near Otley. Turner visited Otley on several occasions and loved the surrounding Yorkshire countryside. He also secured the patronage George O'Brien Wyndham, 3rd Earl of Egremont at Petworth House in West Sussex. Turner also took the opportunity to travel around Europe, visiting famous art museums in Paris, Vienna and Switzerland.
"It is necessary to mark the greater from the lesser truth: namely the larger and more liberal idea of nature from the comparatively narrow and confined; namely that which addresses itself to the imagination from that which is solely addressed to the eye."
– Turner
Turner loved to paint landscapes and nature. His method of work was to visit suitable locations and make pencil sketches, he then took these back and filled in the painting with colour at a later stage. Much of his work is inspired by different locations in England and Wales. He also frequently visited the coast and the Isle of Wight to capture scenes of the sea, which was one of his great loves. He was particularly fascinated with the extremes of nature such as violent storms. Turner was adept at creating a sense of drama in his painting – the combination of movement and a sharp contrast between sunlight and the dark clouds.
"Fishermen at Sea" 1792
An apocryphal tale suggests Turner tied himself to the mast of a ship during a storm so he could witness the buffeting of nature.
Shipwreck (1805)
John Ruskin once described Turner as the artist who could most "stirringly and truthfully measure the moods of Nature." (Piper 321)
"'Look at this thunderstorm! Isn't it grand? – Isn't it wonderful? – Isn't it sublime? There, Hawkey [his friend Mr. Fawkes]; in two years you will see this again, and call it 'Hannibal Crossing the Alps' – J.M.W. Turner
After gaining financial independence he was able to experiment with style, subject and form. His freedom and innovations were an important contributing factor to the later Impressionist movement. The artist, Claude Monet, is said to have been deeply impressed with Turner's watercolours.
"To select, combine and concentrate that which is beautiful in nature and admirable in art is as much the business of the landscape painter in his line as in the other departments of art."
– Turner, c. 1810
However, his innovations and freedom with form were not universally accepted, some prominent art critics were hostile to Turner's art. For example, the Royal Academy's President, Benjamin West described Turner's paintings of the Thames as 'crude blotches'. Others felt he was undermining the great Masters of the past. It is possible Turner's prickly temperament didn't help endear him to others either. However, Turner was undeterred and with his financial freedom, followed his own tastes and creativity.
Turner, like many artists of his generation, was fascinated with light. Turner is reported to have said on his deathbed 'God is light'. Many of his paintings are noted for their vivid depictions of light which were often the focus of his paintings.
The Fighting Temeraire (1835)
Turner never married but fathered two daughters with his housekeeper Sarah Danby. He was known for his eccentric and reclusive life-style. He was ill at ease amongst social circles, especially high-brow art contemporaries, he was perhaps conscious of his strong Cockney accent which marked him out as different. One member of the Royal Academy, Joseph Farington, described Turner as 'confident, presumptuous – with talent' but Farington later noticed Turner's seeming mental decline and he came to regard him with 'puzzled incomprehension'.
For many years, Turner lived with his father, with whom he had a close relationship. After his father's death in 1829, he became more secluded and prone to periods of depression. For the last 18 years of his life, he formed a relationship with Sophia Caroline Booth, who lived in Chelsea.
Turner died on 19 December 1851 from cholera, whilst living in Cheyne Walk, Chelsea. His last words were reported to be "The Sun is God" also recorded as "God is light".
Chichester Canal circa 1828
Turner helped elevate landscape painting and is often seen as a Romantic painter who helped influence the new movement of Impressionism. Along with John Constable, he is considered one of the finest British artists of all time.
Citation: Pettinger, Tejvan. "J.M.W. Turner Biography", Oxford, UK. www.biographyonline.net. Published 23 May 2014. Last updated 6 March 2020.
Turner: The Extraordinary Life and Momentous Times of J.M.W. Turner
Turner: The Extraordinary Life and Momentous Times of J.M.W. Turner at Amazon
Related pages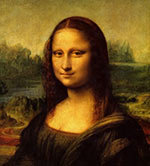 Greatest paintings of all time. Including the Mona Lisa by Leonardo da Vinci; Creation of Adam – Sistine Chapel by Michelangelo; and Poppies in a Field – Claude Monet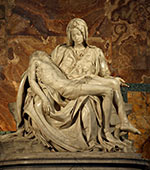 10 Greatest works of art of all time. Including The Pieta and The statue of David by Michelangelo; Ecstasy of St Therese by Bernini, and Sunflowers by Vincent Van Gogh.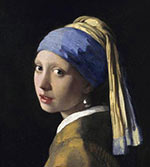 10 most famous paintings – Includes famous works such as; The Mona Lisa, The Last Supper, The Scream, The Girl with a Pearl Earring.
Famous

English people – Famous English men and women. From Anne Boleyn and Queen Elizabeth I to Henry VIII and Winston Churchill. Includes the great poets – William Shakespeare, William Blake and William Wordsworth.